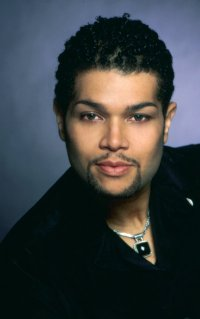 MEDIA CONTACT: Amy Malone, Girl in Charge Public Relations
323-972-4081
amy@gicpublicrelations.net
August 25, 2011 – Famed beauty expert and make-up artist to the stars Derrick Rutledge debut's his new line OOH Hair Care Styling System. Top stylist and celebrity guest will be on hand at an exclusive Hair Show, Monday, August 29, 2011, at 4:00 p.m., The Game, 5630 W. Manchester Ave, Westchester, CA.
The host for the evening is renowned hair stylist, Giorgio Vango. Recognized as one of the best in the industry, he has hosted hair shows all over the world, including the Annual SIBE Hair Show, the Annual Bronnor Brothers Hair Show, and the Hair War Tours. He will bring his signature style and personality as he unveils Derrick Rutledge's new line to the Los Angeles market.
Derrick Rutledge is among the elite in the beauty industry. He is responsible for bringing back the glamour of Old Hollywood, and creating 'art' on the faces of some of today's biggest stars, and modern day icons including First Lady Michelle Obama, Patti LaBelle, Chaka Kahn, and Oprah Winfrey.
He is now prepared to launch OOH Hair Care Styling System. Uniquely formulated with the perfect blend of botanical extracts, essential oils and other active ingredients, it creates an anti-aging solution that invigorates, energizes, and nourishes the scalp, hair and body. The innovative blend of botanicals and extracts gently detoxifies and lifts toxins from the scalp, oil glands, and hair leaving a youthful vitality, fullness and healthy lustrous shine. Unlike any other hair care system, OOH's styling aids are not based in water or any derivative that reduces the strength and potency of the product. OOH Hair Care Styling System is positioned to make an immediate impact in the hair care industry, and become a consumer favorite.
Beauty industry writers and photographers interested in covering this event, contact Girl in Charge Public Relations. Request must be in by Friday, 8/26, 2011. For additional information about Derrick Rutledge or his product lines visit www.oohlifestyle.com.
###
GIC Public Relations is a full service firm specializing in media outreach, crisis management, and event coordination for all facets of the entertainment industry, political campaigns, sports figures, non-profit organizations, and corporate projects. For additional information visit us at www.gicpublicrelations.net.