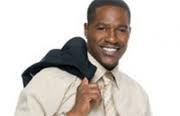 FOR IMMEDIATE RELEASE:
September 30, 2011
Media Contact:
Amy Malone, GIC Public Relations
323-972-4081
amy@gicpublicrelations.net
www.gicpublicrelations.net
Los Angeles, CA – GIC Public Relations, a full service entertainment firm based out of Los Angeles, has added Ultimate Merger finalist, Frank Rice to the client roster.
Frank Rice is a former NFL Player that just competed for the heart of television personality and model Toccara Jones on the popular TVOne show Ultimate Merger. Although Frank did not win the heart of Toccara, his handsome looks and smooth style left him standing as one of the last contestants in the shows finale. Not only did he manage to charm Toccara, but he garnered a strong female fan base that demands to see more.
With the conclusion of Ultimate Merger, Frank will now purse the acting and modeling opportunities presented to him, while continuing his mentor work in his community and running his fast food chain.
Girl in Charge Public Relations will oversee his career in entertainment and pursue opportunities for him in the fields of music, acting, and modeling. To receive a press kit or schedule an interview, please contact Amy Malone, amy@gicpublicrelations.net.
###
GIC Public Relations specializes in media outreach and publicity for all facets of the entertainment industry, political campaigns, sports figures, non-profit organizations, and corporate projects