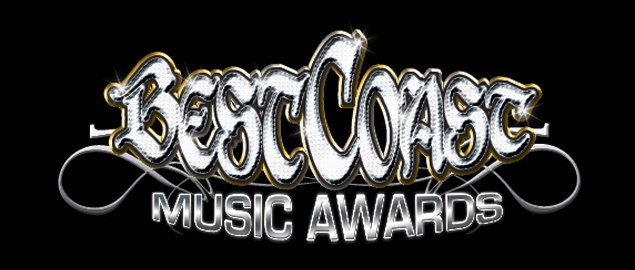 Since the birth of Hip Hop over 20 years ago, the West Coast has been a significant force in its success, giving voice to such icons as Ice-T, Snoop Dogg, DJ Quik, and the forefathers of gangster rap, NWA. When West Coast Rap hit the music business, it took the political voice of East Coast Rappers and gave it the street edge needed to relate to inner-city youth from the streets of Compton, to the Oakland projects, eventually moving through neighborhoods nationwide. Hundreds of music industry leaders will join Good Game Entertainment in Hollywood, CA, on August 30, 2009 at THE "BEST COAST MUSIC AWARDS" to celebrate the contributions of rappers, producers, dj's, and retail outlets, representing the West Coast.
THE "BEST COAST MUSIC AWARDS" will feature musical performances by some of today's top rap artist, as well as special celebrity appearances from the world of television, sports, and film. The award categories will include Best in The West, Song of the Year, Best West Coast Collaboration, West Coast Club Banger, West Coast Artist of the Year, Best West Coast Mixtape, West Coast DJ of the Year, and the West Coast Legacy Award which will be presented to one of the many legends who have set precedence in Hip Hop on the West Coast. The show will be taped to air on a major cable network, and for DVD distribution. The show will be held at the legendary Avalon, in Hollywood, CA. Participants will include West Coast artist such as Mac 10, DJ Pooh, Too Short, Lil Eazy-E, Dogg Pound, DJ Quik, and WC, just to name a few. Show host, presenters and performers will be announced at a later date.
The "BEST COAST MUSIC AWARDS" is a great opportunity to pay homage to rap legend's that created the West Coast sound and will be attended by some of the most influential movers and shakers in the industry. Record label executives, artists, producers, radio and television personalities, and retail store owners, are preparing to attend this highly anticipated event. The concept is to bring West Coast artist together in a gathering of talent unlike anyone has ever done. Mix the new voices with legends in the rap game. The stage will be set for an evening of Hip Hop the way only the West Coast can bring it; heavy beats, gritty lyrics, and performances by some of the hardest rappers in the game. It's West Coast talent at its best.
For more information please contact Amy Malone, GIC Public Relations 323-305-1100, amy@gicpublicrelations.net.