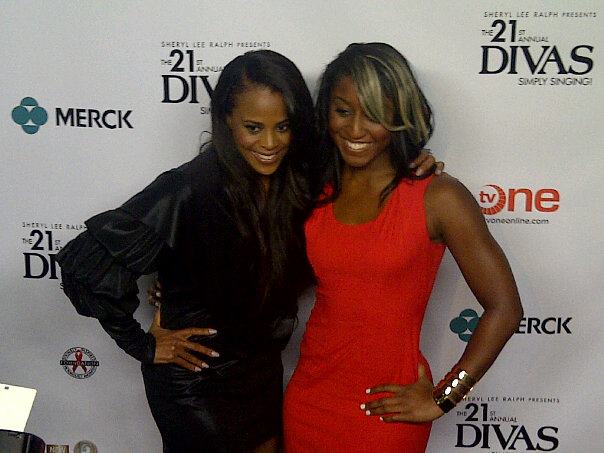 GIC MEDIA ALERT!
Media Contact:
Amy Malone, Girl in Charge Public Relations
323-972-4081
amy@gicpublicrelations.net
LOS ANGELES, CA – Saleemah E. Knight hit the red carpet at Sheryl Lee Ralphs, Divas Simply Singing in an effort to encourage young people to get tested for HIV. She was in the company of some of Hollywood's most talented celebrities including Ms. Ralph, Jenifer Lewis, Loretta Devine, Raven Simone, Amber Riley, and fellow dancer and choreographer Laurieann Gibson.
As a dancer Saleemah understands the importance of living a healthy life and maintaining a fitness regime through regular exercise. She frequently speaks to young people in the dance community and emphasizes the significance of keeping your body healthy, your mind focused, and goals attainable.
Saleemah will continue to support the efforts of organizations that bring awareness to the importance of HIV Testing. In her on going efforts she will speak to young people about living healthy and safe.
To learn more about Saleemah E. Knight visit www.saleemaheknight. If you are interested in scheduling an interview or booking an appearance contact GIC Public Relations.