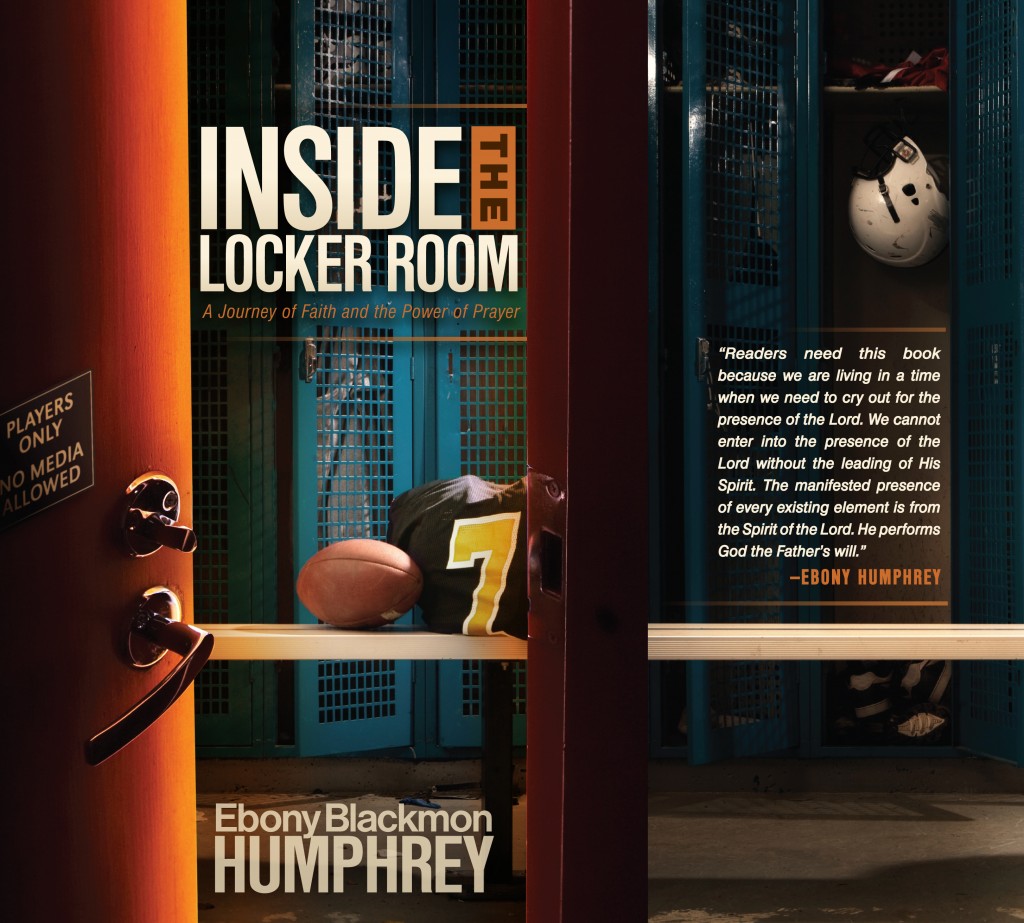 FOR IMMEDIATE RELEASE
MEDIA CONTACT: Amy Malone, Girl in Charge Public Relations
323-972-4081
amy@gicpublicrelations.net
DETROIT, MI – Ebony Humphrey author of Inside the Locker Room: A Journey of Faith and the Power of Prayer, will stop by Gospel House Bookstore for an in-store book signing and meet and greet. The event will be held at Gospel House, 15920 Grand River Ave, Detroit, MI on Saturday December 3, 2011, from 11:00 a.m to 4:00 p.m.
Truly a woman of inspiration, Ebony is determined to show the world that wives of professional athletes can be women of virtue, and substance. She depends on her inner strength and spirituality to guide her life and give her the strength that's needed to keep her marriage strong, and keep her children humble and happy.
Ebony is the survivor of a childhood filled with instability. At a young age she was forced to live with her grandmother due to her mother's inability to care for her. Battling mental illness, her mother was in abusive relationships that often spilled over to Ebony and her siblings. After living with her grandmother for awhile she was removed by child protective services and placed into foster care. Ebony utilized her spirituality to get her through those hard times even at a young age.
Inspired by her struggles and triumphs she wrote her first in a series of books entitled Inside the Locker Room: A Journey of Faith and the Power of Prayer. She pulls from her childhood experiences and the topsy turvy world of professional athletes and encourages people to stand strong.
Ebony is the mother of 4, and a graduate of Central Michigan University with a bachelor's degree in Psychology (Biology Minor & Pre Med Concentration), she also graduated from Michigan State University's Accelerated Nursing Options program where she completed a 4 yr program in 12 months and became a licensed registered nurse with a concentration in geriatric care and provision, and commercial development and planning. She is also the founder of Caritas Adult Day Services, and Explosion Publishing and Press.
To learn more about Ebony Humphrey visit www.ebhministries.com, or to schedule an interview or appearance contact Girl in Charge Public Relations.
###
GIC Public Relations is a full service firm specializing in media outreach, crisis management, and event coordination for all facets of the entertainment industry, political campaigns, sports figures, non-profit organizations, and corporate projects. For additional information visit us at www.gicpublicrelations.net.