FOR IMMEDIATE RELEASE April 18, 2012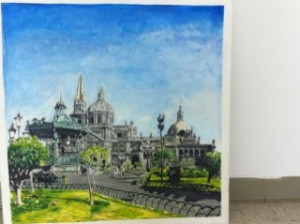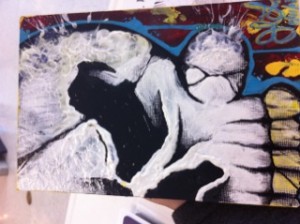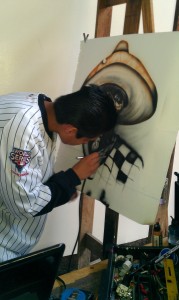 MEDIA CONTACT:
Amy Malone, Girl in Charge Public Relations
323-972-4081
amy@gicpublicrelations.net
LOS ANGELES, CA – The Inner Circle Youth Programs (ICY) in Watts is grooming a new generation of young artists. Established artists such as Lili Bernard, Amanda Ferrell-Hale & Jose Lozano, will display their artworks next to art created by the young people from the Inner Circle Youth Program (ICY) in Watts. On April 20, 2012 at 6:00 p.m., ICY presents the Inner Circle Youth Community Art Show: From Here to There, at the WLCAC Cecil Fergerson Gallery, 10950 S. Central Ave. Los Angeles, CA, 90059.
The youth are up and coming young artist living in the community of Watts, participating in ICY at their green dot schools. These talented young artists will have a chance to look beyond their individual circumstances and see what opportunities are available to them if they continue to pursue their dreams and hone their skills.
ICY Director Sheila Lewis has worked diligently to make sure the young people in her program are encouraged to envision a life with no limits. Helping their students reach their full potential is their goal with programs such as visual art, glass blowing, culinary presentation and preparation, ceramics , music, and dance.
Students and established artists will share the walls of the WLCAC Cecil Fergerson Gallery, for an art showing unlike any other in Los Angeles. The evening will consist of red carpet arrivals, an opening reception, food, live airbrushing, and music.
I ask that you support this cultural event and help change the lives of these young artists. We need photographers to shoot the red carpet, writers to interview the artists, and art enthusiast to come out and support this very important event.
WHAT: Inner Circle Youth Community Art Show: From Here to There
WHEN: Friday, April 20, 2012, at 6:00 p.m.
WHERE: WLCAC Cecil Fergerson Gallery, 10950 S. Central Ave., Los Angeles, CA 90059
WHO: Peque Brown, Carlos Spivey, Amanda Ferrell-Hale, Ethel Powers, Laura Aguilar, Lili Bernard, Cola Smith, 3rd, Zeal Harris, Jose Lozano, and Willie Middlebrook
The event is the first in a movement by ICY to impart culture, healthy living, and social empowerment to the youth participating in their programs in the Watts Community.
Media outlets interested in covering this event, photographers, or writers, please contact GIC Public Relations, amy@gicpublicrelations.net or call 323-972-4081.
###
GIC Public Relations is a full service firm specializing in media outreach, crisis management, and event coordination for all facets of the entertainment industry, political campaigns, sports figures, non-profit organizations, and corporate projects. For additional information visit us at www.gicpublicrelations.net.