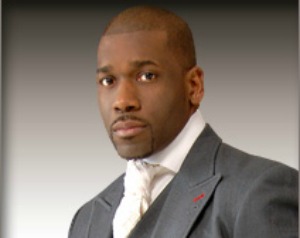 FOR IMMEDIATE RELEASE
MEDIA CONTACT:
Amy Malone, Girl in Charge Public Relations
323-972-4081
amy@gicpublicrelations.net
WASHINGTON, DC – Rev. Dr. Jamal Bryant (President of the Empowerment Movement, and Pastor of the Empowerment Temple) testified before the Senate Judiciary Subcommittee on Constitution, Civil Rights and Human Rights, in Washington, DC on April 18, in a hearing on racial profiling in America.
Rev. Dr. Bryant, U.S. Senator Ben Cardin, U.S. Senator Dick Durbin, U.S. Rep. John Conyers, U.S. Rep. Judy Chu, U.S. Rep. Keith Ellison, Margaret Huang( Executive Director, Rights Working Group), Anthony Romero (Executive Director, American Civil Liberties Union), Hilary O. Shelton(Director, NAACP Washington Bureau & Senior Vice President of Advocacy & Policy), and victims of racial profiling were all on hand to give testimony before the committee about the affects of racial profiling on law enforcement, who it targets, and various solutions to the problem.
Senator Cardin discussed the need to pass his legislation, S. 1670, the End Racial Profiling Act. Introduced in October 2011, the End Racial Profiling Act is designed to enforce the constitutional right to equal protection of the laws by eliminating racial profiling through changing the policies and procedures underlying the practice.
"This piece of legislation being offered by my senator, Senator Cardin, is the last missing piece for the civil rights bill from 1965 that says there ought to be equality regardless of one's gender or one's race. Racial profiling is in fact an extension of racism in America that has been unaddressed and this brings closure to the divide in this county," said Rev. Dr. Bryant.
As an advisor to the family of slain teenager Trayvon Martin, Rev. Dr. Bryant knows first hand the affect racial profiling has on people of color across the nation. The Trayvon Martin case struck a nerve in people nationwide because many felt the teenager was racially profiled. Rev. Dr. Bryant was one of those people, and was an intricate part of organizing protests, rallies, and marches that ultimately played a direct role in the arrest of George Zimmerman the assailant in the Trayvon Martin case.
To learn more about Rev. Dr. Jamal Bryant visit www.jamalbryant.org, or www.empowermentmovement.org. For interview request contact GIC PR.
###
GIC Public Relations is a full service firm specializing in media outreach, crisis management, and event coordination for all facets of the entertainment industry, political campaigns, sports figures, non-profit organizations, and corporate projects. For additional information visit us at www.gicpublicrelations.net.