The holiday weekend was a much needed time-out for me. The month has been full of activity for our clients, which is always exciting, but exhausting (busy is always good!)
I had an opportunity to speak with a bright young lady interested in the field of Entertainment Public Relations, but she didn't know how to get started. My advice to her was write, network, and read. It is imperative to be in the know if you want to be successful in PR. You can't have your clients at the right events, on the right red carpets, or involved with the right projects if you don't know who or what's hot. It is also important to make contacts and build a strong database; actually this is probably the most important aspect of PR.
Three Tips:
• Get a good mentor
• Take writing classes
• Network, Network, Network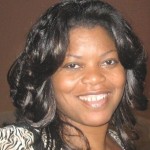 The Girl in Charge will come to you monthly with client updates and tidbits about the business!
Amy Malone, Owner (GICPR)

GIC Clients!
Dawn Robinson and Maxine Jones (Former members of En Vogue)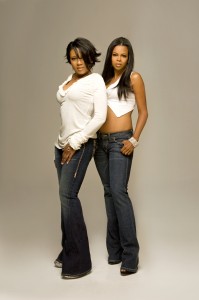 Maxine and Dawn have been busy meeting with agents, and production companies. They are both working on solo projects, including new studio recordings, a reality show, and books, but they definitely have something special forthcoming for their fans.
"Our time with En Vogue was a phenomenal experience, one that we will always treasure. We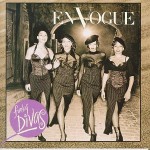 achieved a level of success that few music groups ever achieve and for that we are truly thankful, but now it is time to explore new opportunities. As with any group of talented people your creativity sometimes takes you in different directions and right now Dawn and I are ready to connect with our fans on a new level that is why we are working on a reality show, writing books and making new music," said Maxine. "Contrary to what fans might hear or read, my departure from the original En Vogue lineup was not a move I wanted to make, but one that I had to make. In order for me to be true to myself and hold on to my integrity, I had to put an end to what I felt were unprofessional tactics and remove myself from what was no longer an acceptable situation for me. I love our fans and will continue to give them my all on stage and in the studio. I hope they continue on this new journey with Dawn and I. We guarantee to keep the music FUNKY!"
Pastor Jamal Bryant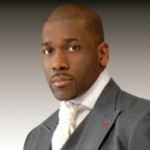 Pastor Bryant hosted the CODE RED Conference in Baltimore, MD August 16, 2012 – August 18, 2012, at the Empowerment Temple AME Church. Some of today's most influential leaders in the African American community came out to encourage voter registration, and increased involvement in the political process. The event streamed live and reached thousands of individuals via television, the internet, and in attendance.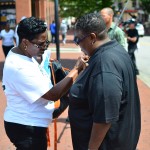 Pastor Bryant was the opening speaker at FAITH! Honoring the DNC Black Caucus and the 2012 African American Delegates. The event was held September 2, 2012, at 6:00 p.m., in Charlotte, NC at Friendship Missionary Baptist Church, 3400 Beatties Ford Road.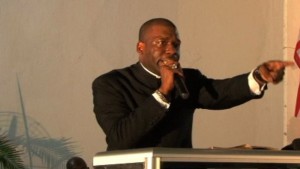 The event was the first of its caliber to honor the history and pride of the DNC Black Caucus and over 800 African-American Delegates representing the 50 states and US territories. The DNC Black Caucus has been a key element in securing the African American vote for the Democratic Party on a local and national level. That legacy was honored at the event as delegates prepared for
the Democratic National Convention.
Pastor Jamal Bryant speaking dates and voter registration events:
09/19 – Goldsboro, NC
09/20 – Lancaster, CA
09/21 – Baltimore, MD
09/22–23 – Eastern District Conference
9/24-26 – Accra Ghana
09/27 – Lithia, GA
09/28 – Aurora, CO
Bishop Richard "Mr. Clean" White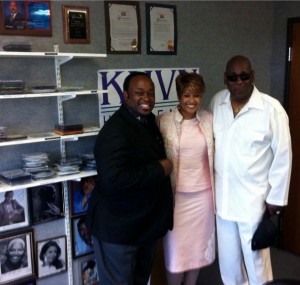 Bishop White embarked on a 20 city radio tour to promote his first single on the Flow Records label, "I'm Glad I Don't Look Like What I Been Through." The CD which is complied of uplifting, hand clapping Traditional Gospel Music will be in stores, October 30, 2012.
The single has received tremendous support from radio as it climbs the BDS Charts with a current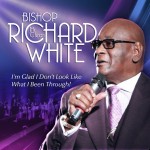 standing at #32 on the Gospel Chart and #34 on the Media Base Gospel Chart. The single continues to work its way up the charts weekly with BDS and non-BDS reporting stations adding "I'm Glad I Don't Look Like What I Been Through" to their rotation and increasing spins at a steady rate.
Bishop White speaking and promo dates:
09/11 – Bessemer, AL
09/12 – South Carolina
09/16 – Detroit
09/23-24 – Atlanta, GA
Myron Williams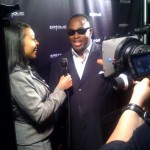 Myron is one of the busiest people I know. He is the President and CEO of Flow Records, so he has been a key player in getting the Bishop Richard "Mr. Clean" White project completed and ready for a street date. He is the executive producer on the project, and as many in the Gospel Music industry know once Myron adds his touch to a project it becomes a Praise and Worship service on a disc.

He has also been on the road non-stop taking the FLOW Praise and Worship Service across the country. The Spirit has been flowing in these services, and people are being overcome by the Spirit in every time he ministers in music. It is a phenomenal experience. Catch the Flow if it comes to your town!
Myron is also in the studio putting the finishing touch on his forthcoming CD.
3rd Annual 25th Senate District School Readiness and Health Fair!
On August 25, 2012 at Jessie Owens Park hundreds of Los Angeles youth receive health services, backpacks, and school supplies, while having a fabulous day of fun.