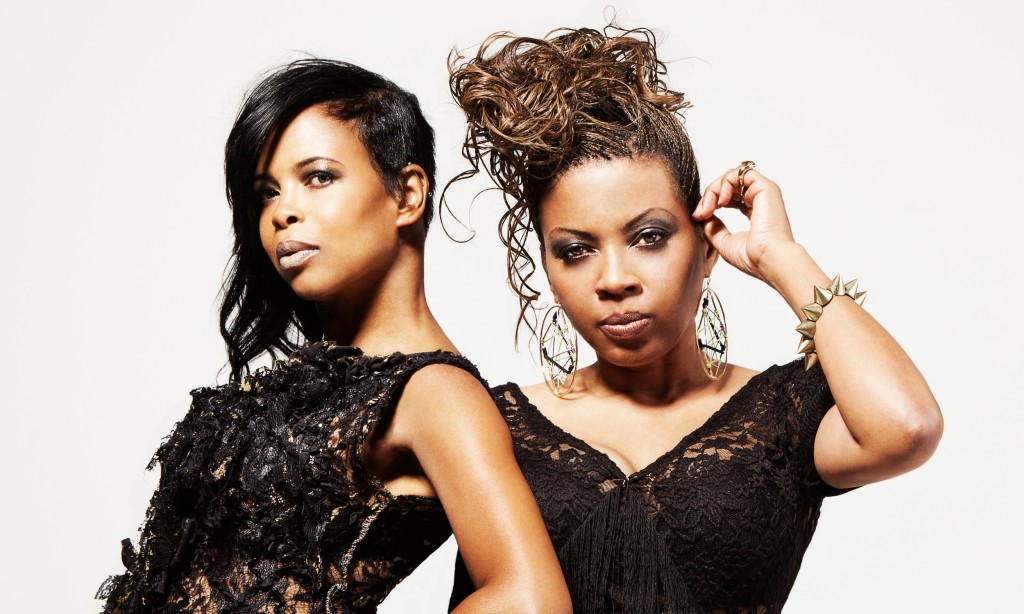 FOR IMMEDIATE RELEASE:
Amy Malone, Girl in Charge Public Relations (GIC PR)
323-972-4081
amy@gicpublicrelations.net
Los Angeles, CA – Former En Vogue members, Dawn Robinson and Maxine Jones announced to fans the formation of their new duo "Heirs" to the Throne. Once a part of one of the best selling female groups in history; the ladies are now ready to embark upon a new phase in their careers and create music fusing R&B, Soul, and a pinch of Rock & Roll.
Both ladies are excited about the freedom and creativity that will come along with collaborating and developing new music for their debut project. This will be the first time they collectively will work with producers other then the team that created En Vogue. It is a feeling of exhilaration and freedom to know they have an opportunity to finally reach out to producers they've admired over the years including heavy hitters and personal favorites such as Jimmy Jam and Terry Lewis, Missy Elliot, Alicia Keys, Rick Ruben, Randy Jackson, R Kelly, Ne Yo, Neptunes, Michael White, Dallas Austin, Will I Am, Cee Lo Green, Lenny Kravitz, and Vincent Herbert to name a few.
A mixture of pure talent, beauty, and style both ladies are confident the music industry is ready for "Heirs." Their vocal harmony is soulful, and sultry, with a, with a wicked twist of raw power. Being in the studio for the first time as a duo was electrifying for both Dawn and Maxine; writing music, and sharing ideas gave the duo the creative freedom they desired. Now they're more determined then ever to find the right producers to take on their debut project.
"We are ready to really show the fans our vocal range and ability. We were somewhat limited with En Vogue, but now we are ready to try new styles and sounds. The right producer will get in the studio with us and challenge us vocally and allow us to be Dawn and Max, not try to fit us in a little box or put a cap on how much we can shine," said the duo.
The ladies are using their knowledge of the music industry to make sound decisions for their careers this time around. They are taking meetings with managers, producers, and label executives, seeking the best situation for them creatively, and financially.
Life after En Vogue has been an emotional roller coaster for both ladies, but they refuse to let any of the challenges keep them down. "Heirs" to the Throne is a new chapter in their careers, with no restrictions and no boundaries; the two Funky Divas are back and better then ever!
To learn more about "Heirs" to the Throne, or to schedule an interview contact GICPR.
###
GIC Public Relations is a full service firm specializing in media outreach, crisis management, and event coordination for all facets of the entertainment industry, political campaigns, sports figures, non-profit organizations, and corporate projects. For additional information visit us at www.gicpublicrelations.net.