The end of the year is always a crazy time for those of us working in the entertainment field, or with high profile individuals. We spend a great deal of time trying to secure that last big print placement for our clients before years end, or we try to make sure our clients are on the guest list of the most exclusive holiday parties. Whatever the challenge most of my colleagues seem to get an energy surge from the urgency associated with ending the year on a high note, and moving into the next year with short and long term goals in place.
I can say GIC Clients are ending the year in a wonderful place. We have clients with new CD's dropping, tour preparations, reality shows, and book deals on the horizon. All in All GIC Clients are elevating their star power!
GIC Clients!
Pastor Jamal Bryant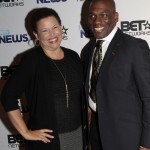 Pastor Bryant has been in great demand as we close in on Election Day. He has been interviewed on CNN, BET, the Tom Joyner Morning Show, MSNBC, Joy 105, FOX News, Nightline, ABC News, and the list goes on and on.
He appeared in the 2-part BET News Special Second Coming Will Black America Decide 2012, and will appear on the election coverage special; "Battleground 2012: Vote Night" hosted by Ed Gordon along with other prominent figures in the African American Community.
Pastor Bryant has continued his efforts to register voters across the nation visiting churches, and speaking to community leaders about the importance of this election. He along with the members of the Empowerment Movement have registered over 200,000 new voters this year.
Dawn Robinson and Maxine Jones, "Heirs" to the Throne (former members of En Vogue)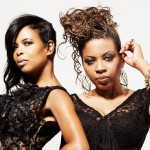 Maxine and Dawn are working with a new management team, and preparing to get in the studio with some great producers. They are elated and honored that people are excited about their new duo, "Heirs" to the Throne, and can't wait to hit the rode for a promo tour.
For those who missed the Access Hollywood interview it was refreshing and healing for the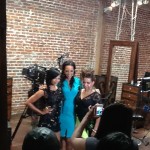 ladies. Shaun Robinson did a wonderful job keeping balance and still getting to the heart of their split from En Vogue. The ladies are now geared up and ready to leave the En Vogue talk behind them and start promoting "Heirs."
They also had an opportunity to speak with Cocoa Cure Magazine about making a fresh start and the difficulty of getting back in the music business after being a part of such a successful and iconic group. They both seem to be ready for the challenge and had no problem telling the reporter they are in a great place in their lives mentally, physically, and spiritually. When asked if they feel it's a necessity to sex things up to be successful in today's industry, both ladies let the reporter know sexy is not just wearing skimpy outfits (although they have no problem with what the next person does), but it's strength, being empowered, and class; it has no age limit. They both confessed to feeling just as sexy now if not more so than when they were at the height of their success because they are now in control of their lives, and careers.
http://www.cocoacure.com/interview-dawn-robinson-and-maxine-jones-are-heirs-to-the-throne
Send good Karma their way, because the ladies are ready to sing!
Bishop Richard "Mr. Clean" White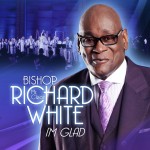 Bishop White has been traveling across the country ministering and promoting his upcoming CD, "I'm Glad." This is the first project this anointed Man of God will actually have tracked by BDS, and Soundscan, so he seems to some to be a new artist, but for those who love Traditional Gospel Music, you know Mr. Clean is a legend. He has written over 300 songs for people such as Karen Clark Sheard and Kiki Sheard, the Winans, Albertina Walker, Bobby Jones, Rev. James Cleveland, Walter and Edwin Hawkins, Ben Tankard, Tremaine Hawkins, Bishop Paul S. Morton, and Dr. Mattie Moss Clark, just to name a few.
The first single "I'm Glad I Don't Look Like What I've been Through" continues to receive increased spins at radio, and is climbing the BDS, and Billboard Charts.This is one of the best Traditional Gospel Music CD's that I have heard in a long time. It makes you feel like your at Sunday night service. The new CD hit's stores on Election Day, Tuesday, November 6.
Myron Williams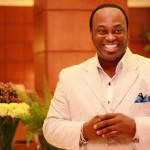 Myron is one of the busiest people I know. He is the President and CEO of Flow Records, so he has been a key player in getting the Bishop Richard "Mr. Clean" White project complete and ready for a street date. He is the executive producer on the project, and as many in the Gospel Music industry know once Myron adds his touch to a project it becomes a Praise and Worship service on a disc.
He has also been on the road non-stop taking the FLOW Praise and Worship Service across the country. The Spirit has been flowing in these services, and people are being overcome by the Spirit in every time he ministers in music. It is a phenomenal experience. Catch the Flow if it comes to your town!
Myron is also in the studio putting the finishing touch on his forthcoming CD.
New GIC Clients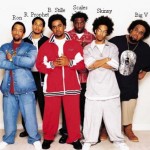 The Nappy Roots – Nappy Roots is an American alternative Southern rap quartet that originated in Bowling Green, Kentucky in 1995, and is best known for their hit singles "Po' Folks", "Awnaw", "Roun' The Globe" and "Good Day". The group is currently doing promo dates and putting the finishing touches on their new CD that drops in the first quarter.
Savory Chef Catering – It's more than an ordinary catering company—creativity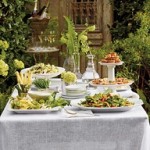 and customer satisfaction inspires this talented team of Lifestylers to design unique and memorable dining experiences for their guest. From start to finish they concentrate on every detail; offering delicious gourmet dishes, with their unique twist on service with flair. From Chef Nic's bold and tantalizing sauces, to the fashionably attired professional servers the entire team is the perfect picture of pop culture, style, and excitement.