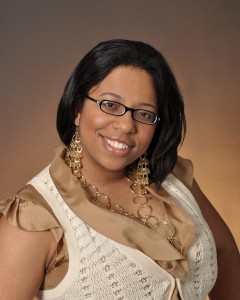 GICPR is proud to feature a client that has great vision and determination to make a difference in the lives of people who are feeling defeated and lost. Ebony Humphrey is the CEO of EBH Ministries, author, entrepreneur, and wife of NFL Player Tory Humphrey.
She is the author of the highly successful book Inside the Locker Room, and just released her most recent offering MYNPEACE which addresses the difficult subject of Mental Illness from a spiritual, medical, and personal point of view.
GICPR's resident writer Dominique Barton had an opportunity to get some insight into what motivated Ebony to deal with the subject of Mental Illness and how this book utilizes scripture, and life experiences to help people tackle things such as suicide, depression, and evil thoughts.
DB What led you to write a book about the subject of Mental Illness?
EH I was inspired by my personal time with God to write the book. Over the course of my life I wanted to understand the inter workings of the mind from a creator's perspective. I wanted to know what did He, being God create the human mind for, and what was considered normal according to Him. After months of spending time meditating on scripture and praying artistic prayers the book was birthed.
DB What expertise do you have to discuss this subject?
EH I hold double degrees. I have a BS in Psychology and a BS in Nursing. I am a licensed Register Nurse. Also as a child I was placed under therapeutic supervision and prescribe psychotropic medications. My mother is currently battling her mind, so to say the least I have personal and professional experience.
DB Is this a spiritually based book?
EH Yes! This book gives a deeper, more complexed spiritual understanding to the mind. I have read text books and research journals while attending college. I have even worked in neuroscience research labs where the focus was to understand the power of the mind. As I worked alongside some of the best neuroscientists as a student none of them could generate a permanent response to the power of the mind, and how it is weakened under disease. This lack of results caused me to look deeper into the realm of the invisible. The world behind a world. It caused me to inquire of God who is Spirit to find out the truth about the mind.
DB Why do you think church leaders are reluctant about discussing Mental Illness?
EH They do not want to face the truth about humanity. Many church leaders get into serving God because it is a good and moral thing to do. They suit up, get their bibles, and head to the pulpit. They do these things without a clear picture of who God is on a macroscopic level. He is the creator of life. He has no interest in people's ability to read the scriptures. His desire is in those who believe them. He wants people who despises evil, and walks away from it because evil is not the nature of God. Most church leaders don't want this type of commitment because the level of spiritual warfare associated with it. Most church leaders want to briefly mention the devil, but on the level of dethroning him they would rather not step in that kind of arena.
DB How have your personal experiences affected the way you address the subject?
EH It makes me sensitive to people from all walks of life. It gives me compassion for the people who are walking around full of undetected mental madness. Often times when I am out I can pick out a person who is suffering in silence. And those moments are heartbreaking. For some of the people I see I oftentimes approach them and start a conversation or leave a message of encouragement on a piece of paper. I want them to know that God knows their struggles, and there is hope.
DB Do you think it is always recognized, or do people brush it off as stress or depression?
EH Mental illness is a problem bigger than the world has money for…if we take a scriptural definition of mental illness then majority of the population has it. There is a scripture that says with God anything is possible. So, this means that anyone who has no hope in any situation has a form of mental illness because the scripture says with God all things are possible until him that believes, which could also put every unbeliever in the basket of mental illness. I would say the topic is brushed aside because the world's definition compared to the biblical understanding of it clashes with each other, and causes for more people to receive the labeling then the world is ready to receive and treat.
DB What do you want people to know about Mental Illness?
EH I want people to know that there is a mental freedom. This freedom is instant liberation of your mind, and structure of thought. This mental freedom causes you to experience life on a higher level and to perceive circumstances accurately without inflicting self harm. There is a life where you are at peace with life, and most importantly you are at peace with God. This freedom is not medically induced. This mental freedom cures mental instability, and causes for people to live a balanced life on purpose.
DB Does Mental Illness effect relationships?
EH Yes! The mind is one of the greatest weapons given to man. A person eats because of the mind. Decides to have children or get married all because of the mind. A father decides to teach his son to fish with his mind, and mother nurtures her daughter under the power of the mind. All these things that we consider to be necessary in building or attaining a relationship can all be altered due to the instability of mental illness.
MYNPEACE will be available on EBook, Amazon, and audio in July. Ebony Humphrey is currently promoting the book nationwide and is accepting bookings for book signings, seminars, and speaking engagements.
Please contact GICPR for additional information 323-972-4081, or amy@gicpublicrelations.net.