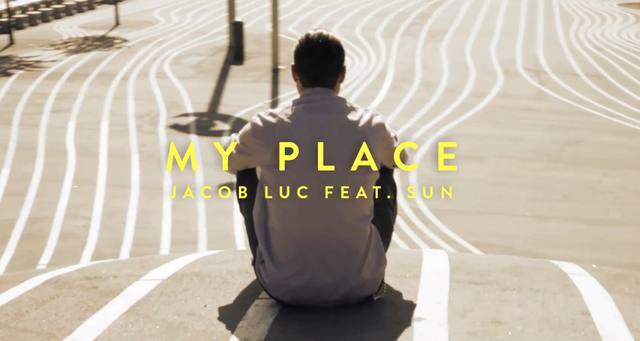 Hip Hop recording artist, SUN is not limiting his musical offerings to the music scene in the United States.  He has collaborated with one of Denmark's hottest new hip hop artist Jacob Luc on a single entitled "My Place."   The video premiered today on the popular website World Star Hip Hop.
"My Place," is a funky rhythmic song that showcases Jacob Luc's melodic style of rap and mixes it with SUN's distinct sound and vibrant flow.  The difference in the two rap styles of these talented artists is the perfect contrast to make this song a radio friendly hit.  World Star Hip Hop video link:  http://www.worldstarhiphop.com/videos/video.php?v=wshh6YfeW276i14RMAAC
About SUN
SUN is one of the hardest working new hip hop artists in the game.  Well known and respected among his peers, he has worked with some of the biggest names in the industry. A close associate of 50 Cent and the G-Unit family he shares the stage with his famous mentor whenever he gets the chance, but chooses to make a name in this business on the strength of his talent and work ethic.  With a love for hip hop and a never ending drive he spends endless nights in the studio or on the set of video shoots creating new ways to reach his fans and expand his audience base.
SUN is currently putting the finishing touches on his first full solo project entitled "The Cause and The Cure," scheduled for a first quarter release. He will also make his acting debut in the feature film "Candy," directed by the legendary, Mr. Boomtown due to be released in 2015.
About Jacob Luc
Jacob Luc is half Danish/half African. Jacob Luc's dad is from Denmark and his mom is from the former Belgian colony Congo. That is why Jacob and his 4 brothers all have the Belgium middle name of Luc.
Jacob Luc writes all his material himself, and he arranges and co-produces his music with various musicians.
For additional information about SUN, contact Amy Malone, GICPR, 323-972-4081 or amy@gicpublicrelations.net.
Connect With SUN:
Facebook @Sun IAm   Instagram @Sun_Days   Twitter @Sun_Days
 ###
GIC Public Relations is a full service firm specializing in media outreach, crisis management, and event coordination for all facets of the entertainment industry, political campaigns, sports figures, non-profit organizations, and corporate projects.  For additional information visit us at www.gicpublicrelations.net