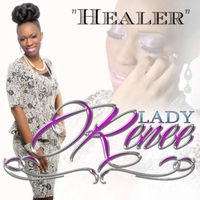 Don't Miss Lady Renee on WGBN Pittsburgh!
Gospel music has a new voice; Lady Renee. Listen to her discuss her faith, and new music with radio personality, Danielle  Smith on WGBN AM 1150 & 1360 in Pittsburgh or online at www.wgbn.net,  Friday (1/9) at 4:05 pm EST.
Listen to Lady Renee's debut single "Healer" and vote HOT OR NOT by calling into the studio at 724-212-7744 or 724-212-5545.