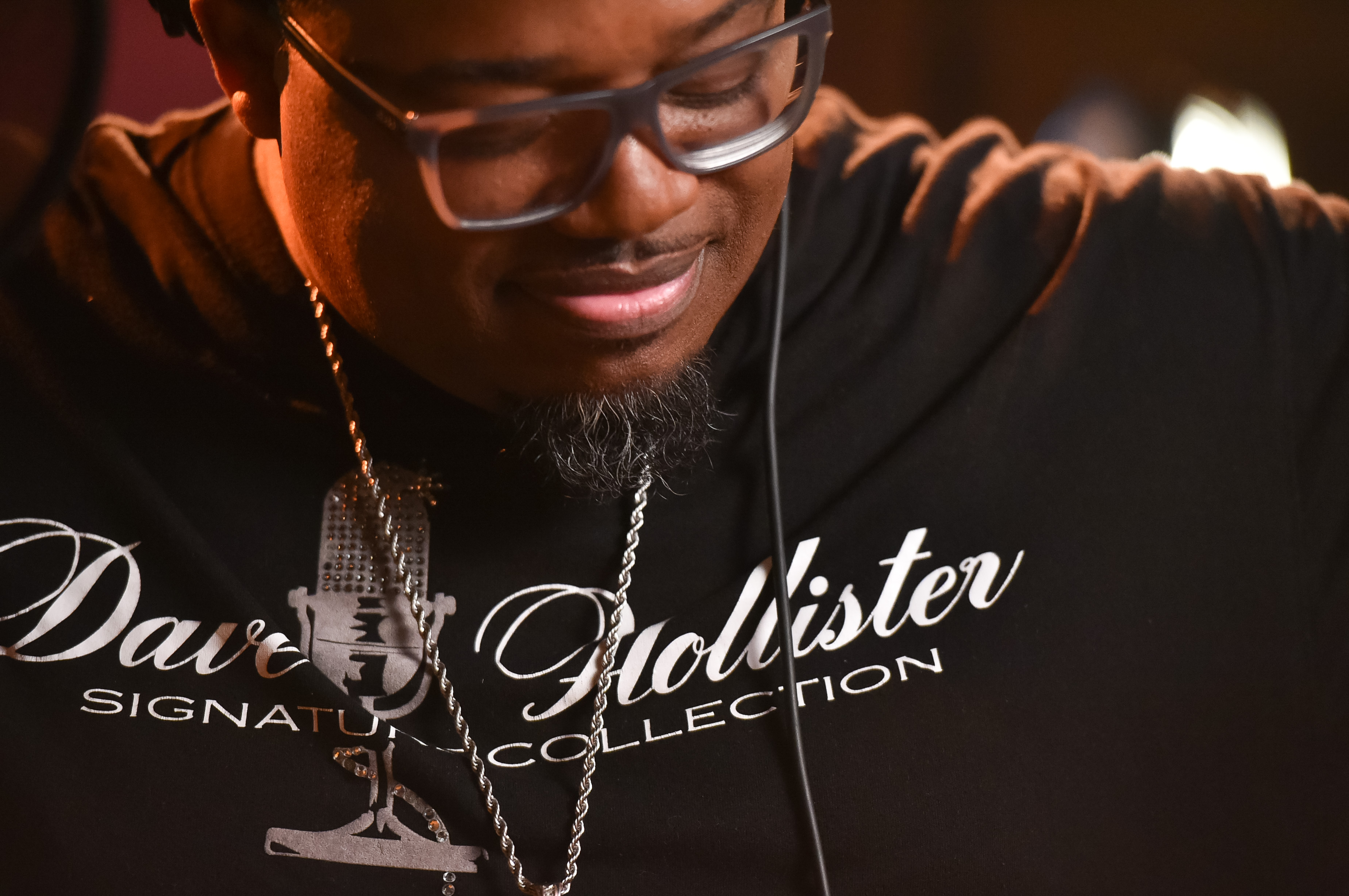 FOR IMMEDIATE RELEASE:                                                                           May 14, 2015
Media Contact:   
Amy Malone, GICPR
323-972-4081
Los Angeles, CA – Girl in Charge Public Relations (GICPR) adds award winning, platinum recording artist Dave Hollister to the client roster. One of the most soulful voices in the industry, his powerful vocals and brilliant production and writing skills make him one of the most notable vocalists in R&B music.
Easily compared to the smooth crooners of the past such as Marvin Gaye, Donny Hathaway and Sam Cooke, Hollister is true to making music that grabs the soul of listeners and takes them on a journey of emotions.  A former member of the group, Blackstreet, Hollister's incredible vocal ability shined through on their self-titled award winning debut album, Blackstreet which went on to achieve platinum certification and propel the group into one of the biggest R&B groups of their era.   Hollister soon departed the group to pursue a successful solo career that included several chart topping releases in both R&B and Gospel music.
"I've been in this industry for many years and have found success in a group and as a solo artist.  It's now time for me to venture out and expand my career to not only include music but opportunities in other areas of entertainment.  Music will always be an important part of my career, but I believe there is so much more for me to do in this business and I'm ready to move forward and pursue those opportunities," said Hollister.
Most recently Hollister reunited with Teddy Riley and Blackstreet, successfully touring with the group for the last five years. Pursuing acting projects, he's also appeared in the Kim Fields-directed movie A Royal Birthday and several star-studded plays, including Issues: We All Got Em, directed by Latteras Whitefiled, A Fool and His Money, written and directed by David Talbert, and Me and Mrs. Jones, written and directed by J.D. Lawrence.
As an all around renaissance man, Dave Hollister is writing and recording new music, honing his acting skills and collaborating with other artists on new projects as both a producer and composer.  There's no limit to what this talented artist can achieve and Girl in Charge Public Relations will work to present him with opportunities to expand his brand and solidify his mark in this industry as one of the most important voices of our time.
To learn more about Dave Hollister visit:  http://www.davehollisterlive.com/ or to schedule an interview contact, Amy Malone, GICPR, 323-972-4081 or amy@gicpublicrelations.net.
FACEBOOK:  The Official Dave Hollister                     INSTAGRAM:  Dave Hollister                             TWITTER:  Dave_Hollister
###
GIC Public Relations is a full service firm specializing in media outreach, crisis management, and event coordination for all facets of the entertainment industry, political campaigns, sports figures, non-profit organizations, and corporate projects.  For additional information visit us at www.gicpublicrelations.net