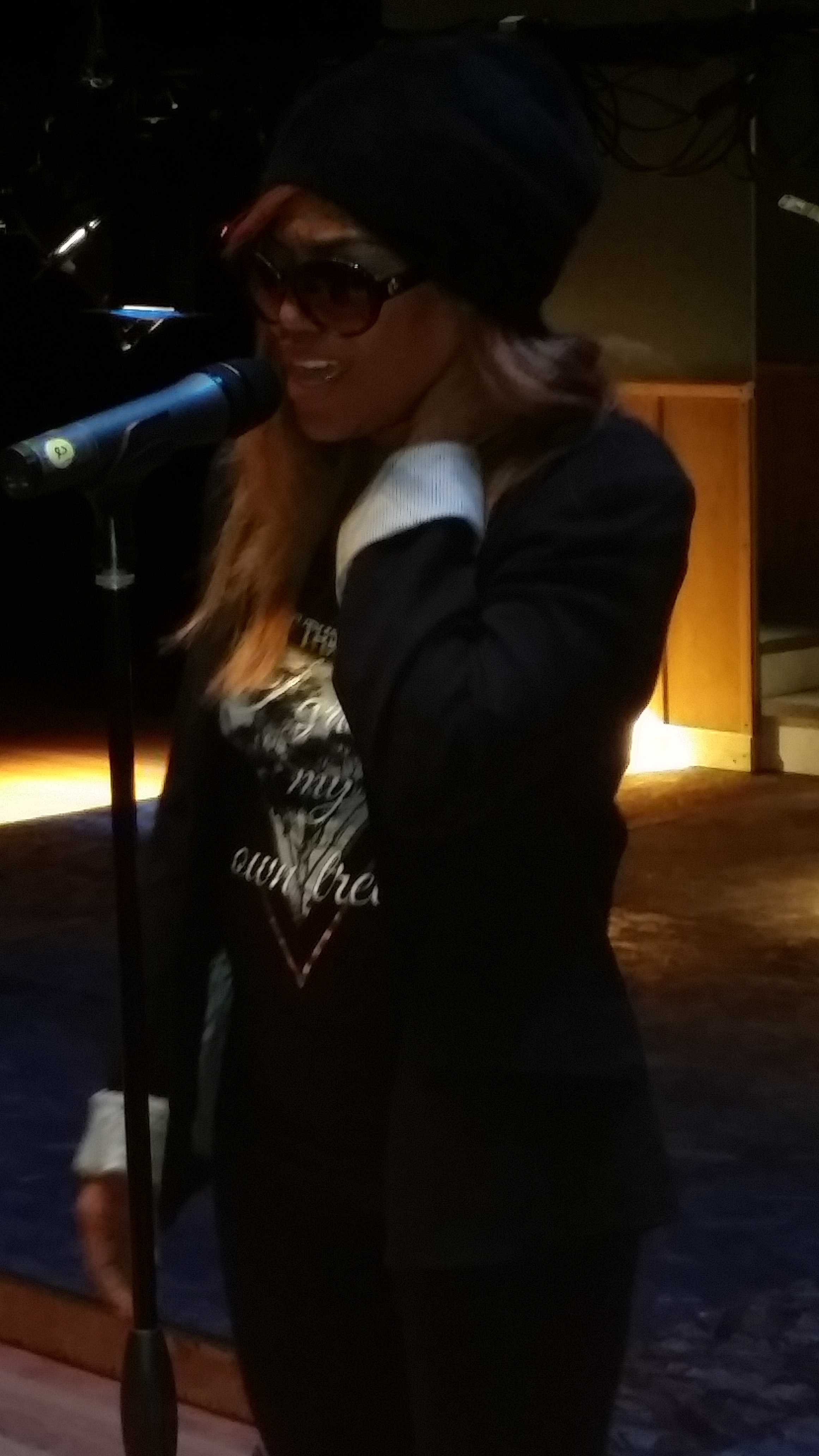 FOR IMMEDIATE RELEASE:                                                                           May 14, 2015
Media Contact:   
Amy Malone, GICPR
323-972-4081
LOS ANGELES, CA – R&B recording artist, Michel'le delighted the audience of the inspirational stage play, Nothin' But Love Too – Forgiveness, in Flint, MI, this weekend as a special opening night guest.  She performed her iconic ballad "Something in My Heart," and brought the house down with her powerful vocals.
As Michel'le took the stage, the audience jumped to their feet to show love to the R&B Diva as she made her way to the microphone.  What came out of her mouth was the beautiful voice that has kept fans loving her since she entered the business over 20 years ago.  Her strength and control showed her incredible vocal range, while her ability to touch the heart and soul of listeners took everyone in the building on a wonderful emotional journey.
"Michel'le's appearance in the hit inspirational stage play, Nothin' But Love Too – Forgiveness, was electric!  As soon as she walked out on that stage, she had the crowd eating out of her hands like a real pro.  The vocals were as strong as ever and when she broke down the sweet part of the song it confirmed my desire to have her join the production as a regular cast member on the national tour," said Andrew Aikins, playwright.
In addition to lending her voice to stage play's, Michel'le continues to do spot dates nationwide, and just completed her third season on the popular TV One reality series, R&B Divas LA.   She is also putting the finishing touches on her personal memoirs, recording new music, continues to read for voice-over projects and will soon start working on a made-for-TV movie based on her life.
To learn more about Michel'le visit:   http://michellenow.com/.  To schedule an interview, please contact Amy Malone, GICPR, 323-972-4081 or amy@gicpublicrelations.net.
FACEBOOK:  Michel'le                                      INSTAGRAM:  Michellemuzic                            TWITTER:  Michellemuzic
###
GIC Public Relations is a full service firm specializing in media outreach, crisis management, and event coordination for all facets of the entertainment industry, political campaigns, sports figures, non-profit organizations, and corporate projects.  For additional information visit us at www.gicpublicrelations.net