FOR IMMEDIATE RELEASE:                                                          
Media Contact:   
Amy Malone, Girl in Charge Public Relations (GICPR)
323-972-4081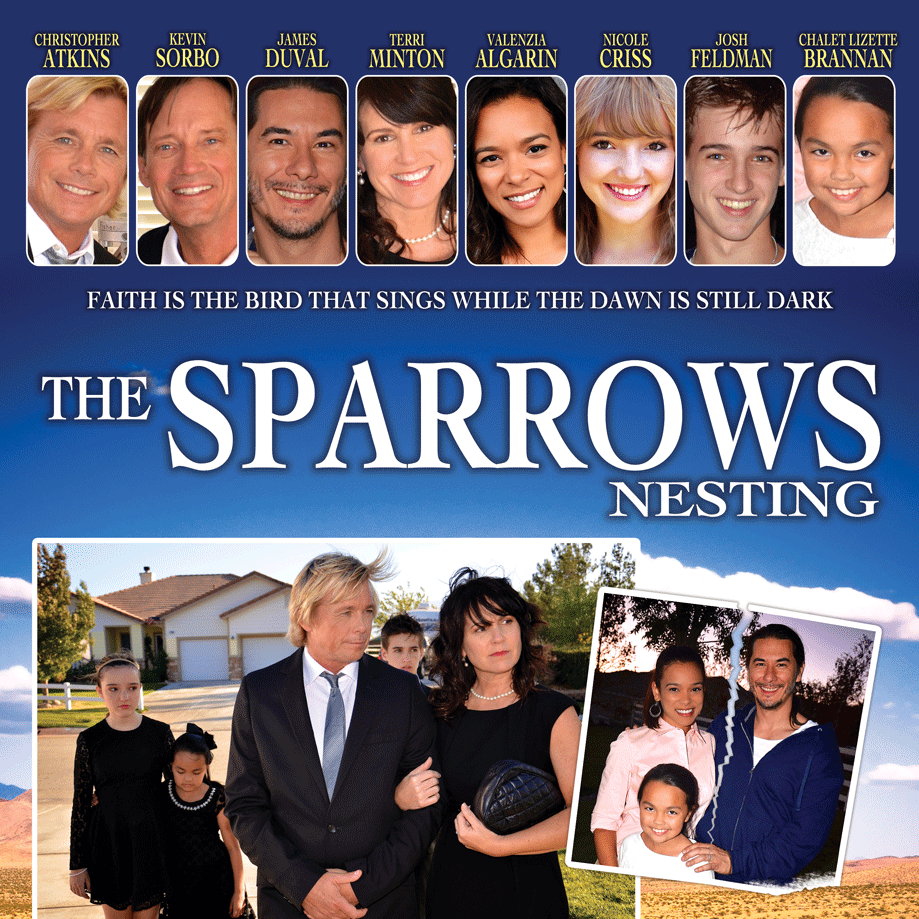 LOS ANGELES, CA – Raise Em Up Records is proud to announce the release of its debut project "The Sparrows Now & Then," the soundtrack from the heartwarming family movie "The Sparrows Nesting," by Nadar Entertainment.    Scheduled for a November 27, 2015 release, the soundtrack features original music from The Bellamy Brothers, Keaton Simons, Billy Dorsey, Victoria Reed, Peter Beckett, Ambrosia, the Manhattans and Disney superstar China Ann McClain and the McClain Sisters.
This powerful new CD is a collection of original songs that inspire and encourage listeners while taking them on a journey that mirrors the emotional storyline of the dramatic family drama.  With a diverse artists line-up this faith based CD offers several musical genres performed by 20 talented artists.  "The Sparrows Now & Then" is an inspirational experience for all tastes including Country, Pop, Rock, Christian, Soul and Gospel.
About Raise Em Up Records:
The new label will focus on work with artist from various genres to produce and release cutting edge new music and introduce the world to extraordinary talent. Raise Em Up Records will provide a platform for new and innovative music and release several soundtracks in conjunction with Nadar Entertainment. The label will utilize a range of specialist and support functions for physical and digital sales, distribution, marketing and promotions.
The label will provide B2B services such as talent booking and brand partnerships.
At the helm of Raise Em Up Records is CEO and Co-Founder, Kenneth Hampton, VP of Sales and Executive Director of Acquisitions for Reel Film Cinema and Reel Film Distribution.  Hampton is also Executive Producer and Head Composer for Continuum Motion Pictures.  Also heading up the label is CEO and Co-Founder, Larry B. Bachman, who made his mark on the music scene as former member of many bands including Haji, The Newz, J. Miles and The Results.  He has performed all over the United States as a Bass Guitarist, Vocalist, Composer and Producer. Additional recordings consist of Somersalt band in Los Angeles, CA and Telepath band at New York City's finest: The Record Plant.  David "Swing" Edwards, Raise Em Up Records Vice President is a 30 year entertainment industry vet, Edwards made his mark ghostwriting for some of today's top artist and contributing to big budget film soundtracks.
"At Raise Em Up Records we are excited about cultivating new talent and offering a creative environment for artist to develop new innovative sounds and groundbreaking projects without inhibiting their growth or vision," said Co-Founder Kenneth Hampton
For additional information about Raise Em Up Records or to receive a review copy of "Sparrows Now & Then" contact, Amy Malone, GICPR, amy@gicpublicrelations.net or 323-972-4081.