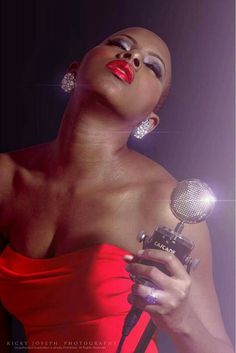 FOR IMMEDIATE RELEASE:                                                 October 29, 2015
Media Contact:   
Amy Malone, Girl in Charge Public Relations (GICPR)
323-972-4081
LOS ANGELES, CA – Beauty and style are words used to describe the model/singer from the US Virgin Islands, Kenya Eugene.  The songstress combines a unique blend of reggae, jazz, pop and soul and delivers music that captures the hearts of true music lovers and takes them on a rhythmic journey filled with Caribbean beats and smooth rich vocals.
An established fashion model and beauty ambassador, it is easy to see how her captivating smile and statuesque physic garnered her success in the fashion and beauty world, but it is her amazing vocal ability that commands attention.  When Kenya Eugene opens her mouth to sing audiences are enthralled by her emotional delivery of a song.  She has the ability to touch each person listening and make them feel like she is singing directly to them.
"Kenya Eugene straight out of St. Thomas.. First time I heard her was at India Arie concert and I fell in love ever since !!" –http://ig-viewers.com
"The soulful songstress is touching hearts and souls" –This is RnB
"Amongst the crisp hip-hop, driving calypso, and irieroots reggae, there's an interesting sense of class finely woven into the Virgin Islands' musical tapestry of Ms. Kenya Eugene," – Large up
Kenya Eugene made her move into music with songs such as "Don't Know How," Love Me Back," the hauntingly beautiful, "You Are My World" and the AJ Ventura produced mid-tempo tune "Love Again," featuring Reggae star, Pressure.  Both songs showcase Kenya Eugene's vocal power and control.  She is able to play her voice like an instrument, effortlessly hitting each note with precision.
Now in the studio in her native US Virgin Islands and working with producers in Atlanta, GA here in the states; Kenya Eugene is a commanding force of nature that is set to explode upon the music scene in 2016 with an innovative new sound on her forthcoming CD.
To learn more about Kenya Eugene visit:  http://www.kenyaheartmusic.com/.  Stay connected on Social Media @kenyaheartmusic.com.
View the video for "Love Again" Kenya Eugene ft Pressure: https://www.youtube.com/watch?v=cIJo0ABqC68
If you are interested in scheduling an interview with Kenya Eugene, contact Amy Malone, GICPR, 323-972-4081 or amy@gicpublicrelations.net.
###
GIC Public Relations is a full service firm specializing in media outreach, crisis management, image consulting and entertainment management.  For additional information visit us at www.gicpublicrelations.net