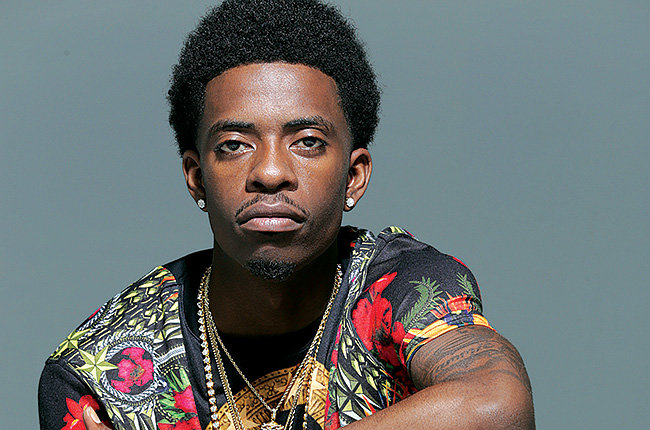 FOR IMMEDIATE RELEASE:                                                 October 29, 2015
Media Contact:   
Amy Malone, Girl in Charge Public Relations (GICPR)
323-972-4081
LOS ANGELES – Leading publicity firm, Girl in Charge Public Relations (GICPR) is pleased to announce the addition of one of the hottest rappers in the game, Rich Homie Quan to the client roster.
GICPR is excited about representing Rich Homie Quan. We look forward to contributing to the growth of his already enormous fan base, and helping to establish the Rich Homie Quan brand and expanding into film and television.
About Rich Homie Quan
Rich Homie Quan played baseball for four years, while he attended Atlanta, Georgia's Ronald McNair Sr. High School, and had aspirations to play professionally. As center fielder and leadoff hitter, Quan began playing at the varsity level during his freshman year and earned a scholarship offer from Fort Valley State University.  However, Quan decided to focus his interests elsewhere; he began rapping and got a job at a nearby airport. When he lost his job, Quan got involved in illegal activities which eventually led to him serving 15 months in prison.
Determined to refocus his life he released his first single "Differences"  from his 2012 mixtape Still Going In. In 2013, he toured with Trinidad James. He was also featured on Gucci Mane's 2013 album Trap House III on the songs "I Heard", "Can't Trust Her" and "Chasin' Paper" featuring Young Thug. Reviewing his single "Type of Way", The New York Times wrote that he was "part of Atlanta's rising generation of rappers—think Future, Young Thug, Young Scooter—who deliver lines with melody and heart, like singers on the verge of a breakdown".  The song peaked at number 50 on the US Billboard Hot 100.  Still Goin' In (Reloaded) would be named the tenth best mixtape of 2013 by Rolling Stone.
"Type of Way" was released to the iTunes Store by Def Jam Recordings in August 2013, suggesting he had signed to the well-known hip hop record label.  However Rich Homie Quan is still independent at the moment and is considering signing with Cash Money Records.  Quan was featured on the song "My Nigga" by YG also featuring Young Jeezy, which peaked at number 19 on the Hot 100.  He was also featured on 2 Chainz' second studio album B.O.A.T.S. II: Me Time, on the song "Extra". In September 2013, he confirmed that he was 30% done with his debut album.  His mixtape I Promise I'll Never Stop Going In was released on November 26, 2013.  It was supported by the single "Walk Thru" featuring Problem.  The 2013 Michigan State Spartans football team adopted "Type of Way" as an anthem, and Quan joined them on the sidelines in a green jersey at the 100th Rose Bowl, while also participating in their post-game locker-room celebration singing "Type of Way". He was named to the 2014 XXL freshman class.
Stay Connected:
Facebook – Rich Homie Quan (935,408 Likes)
Twitter – @RichHomieQuan (696K Followers)
Instagram – @RichHomieQuan (2.5 million Followers)