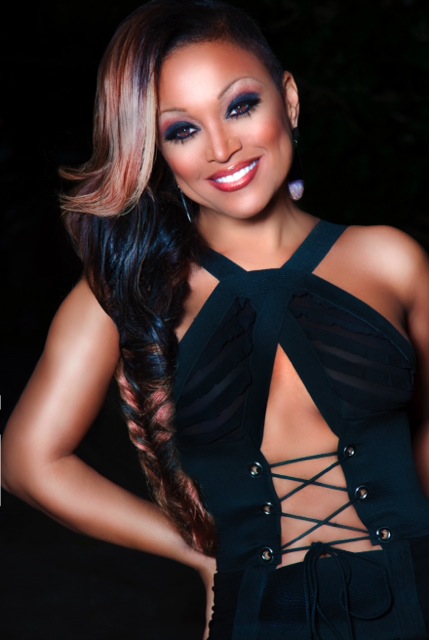 FOR IMMEDIATE RELEASE:                                                 March 31, 2016
 Media Contact:   
Amy Malone, Girl in Charge Public Relations (GICPR)
323-972-4081
DENVER, CO – Award winning recording artist, Chante' Moore is set to perform live at Kasbah Nightclub, in Denver, CO, on April, 23, 2016 at 7:00 pm and 9:00 pm. Moore known for her angelic voice and incredible vocal range will perform a full set of fan favorites and chart topping hits.  Kasbah Nightclub, 15373 6th Ave, Aurora, CO   80011.
As beautiful as she is talented, Moore is acclaimed as one of the most gifted vocalist in R&B music, and continues to show music lovers that her talent is undeniable.  A gold certified recording artist, she has sold over 600 thousand albums worldwide, and has shared the stage with some of the biggest names in music; selling out shows across the country.
"Chanté's performance was electrifying because she is one of a kind. Her voice is so angelic and beatific."  —Dominique Carson, Soultrain.com
"From the moment she walked out on the stage, she entered everyone's heart and vocally took us all over. Every note sang live, and literally delivered effortlessly. She brought us much love, a lot of laughter, and deep insight. An overall mesmerizing musical encounter that only a few can conquer." —Marquita Cheron, TheMusicNote.com
"It is a true testament to the strength of Chante' Moore's song catalogue when songs like "Love's Taken Over" and "It's Alright" still resonate with her audience. She sings them with conviction and delight. These songs allow her to show off her immense vocal agility as well as her innate sensuality, which Chante has in abundance. Going the extra mile, she also turns "It's Alright" into a 12 minute opus of vocal acrobatics that is beyond belief in its beauty and complexity."
—Michael Lewis, Soulmusic.com
 With seven albums, twenty charting singles and collaborations with everyone from Prince, R. Kelly, Boys II Me, El Debarge, The Isley Brothers, Babyface and Raphael Saddiq; Chanté Moore is one of music's most accomplished R&B singers of her time and continues to expand her incredible resume' of work to include acting and producing her one-woman-show, authoring a book, and starring in theatrical productions.
Tickets for her show at Kasbah Nightclub can be purchased online at, https://www.eventbrite.com/e/chante-moore-live-the-kasbah-tickets-21313603562.
If you are interested in scheduling an interview with Chante' Moore, please contact Amy Malone, (GICPR), 323-972-4081 or amy@gicpublicrelations.net.
###
GIC Public Relations is a full service firm specializing in media outreach, crisis management, and event coordination for all facets of the entertainment industry, political campaigns, sports figures, non-profit organizations, and corporate projects.  For additional information visit us at www.gicpublicrelations.net