FOR IMMEDIATE RELEASE:                                                 October 19, 2016
Media Contact:   
Amy Malone, Girl in Charge Public Relations (GICPR)
323-972-4081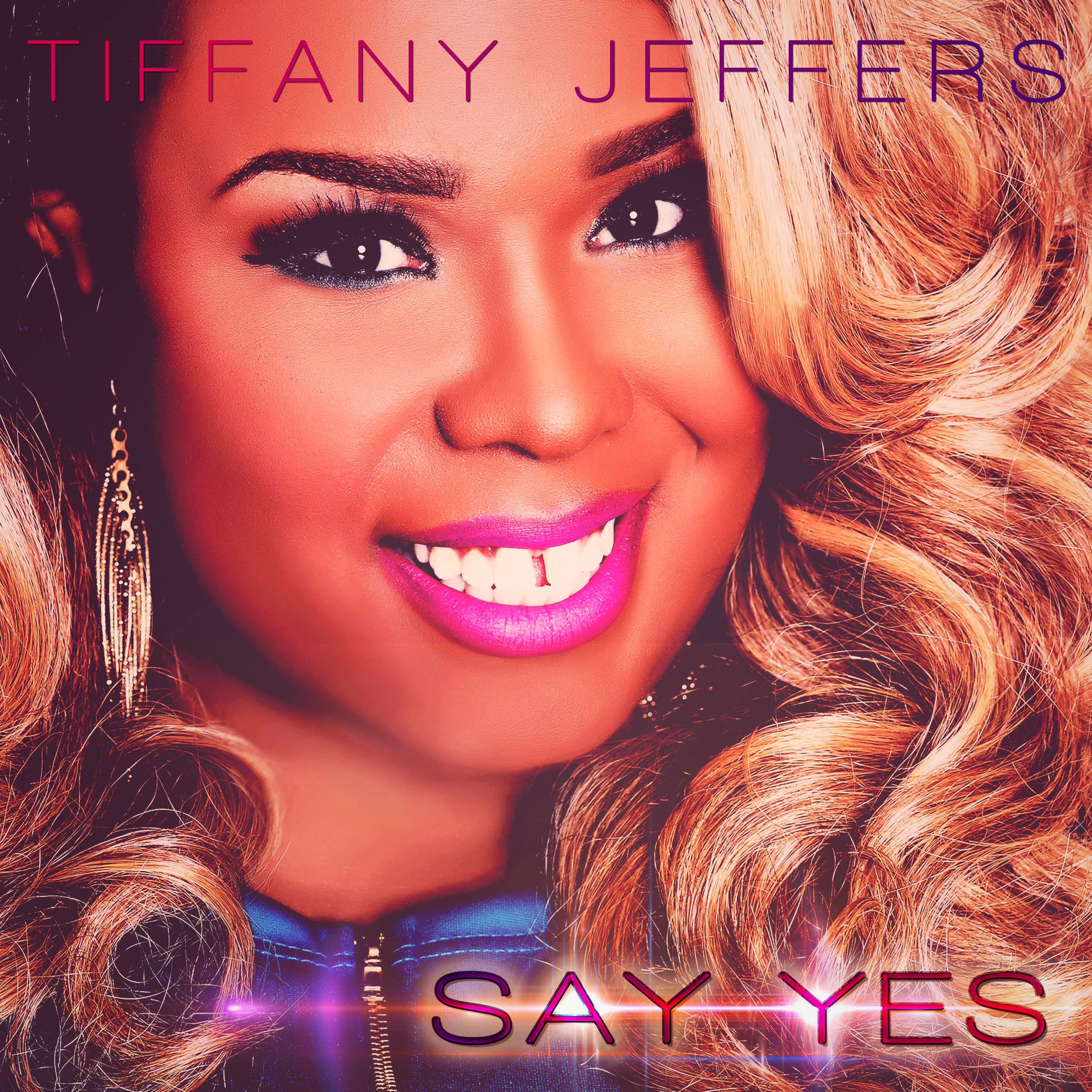 BALTIMORE, MD – Gospel recording artist, Tiffany Jeffers prepares to drop her debut EP, "Say Yes," on Write Haus Music Group, Friday, October 25, 2016.  The project will be available on iTunes and most online retail outlets that sell music.
"Say Yes," is an uplifting journey that inspires listeners to elevate their love and commitment to God.  The EP includes 10 tracks, produced by Morgan Turner and Josh Lay of Rhyme and Reasons Productions and includes a feature performance by Josh Lay on the lyrically captivating, "Chasing After You."  The dynamic lead single, "Say Yes," encourages listeners to simply surrender to God and just "Say Yes" to his will.
Tiffany beautifully delivers her vocals with conviction and determination that harbors a gentle tone that draws listeners into a peaceful place.  Her powerful and soulful voice comes through on songs such as "Here I Am," and "Mountains," with its melodic runs.  Other songs include the reggae inspired single, "Unconditional Love," and the rhythmic single "Have it All," that feels like an R&B song with a message.
About Tiffany Jeffers
Tiffany Jeffers is a Gospel recording artist that was born in Baltimore, MD to musical parents.  Her exposure to music at an early age began the love and appreciation she has for music. It was evident at an early age to all who heard her sing that she was blessed with a unique gift.
Tiffany was honored to be one of the few students chosen to matriculate to the Baltimore School for the Arts where she studied Classical Voice. Because of her exceptional vocal control, she became one of the favored students at the school and caught the attention of the late Dr. Nathan Carter who gave her a full scholarship to Morgan State University. It was there that she continued her studies and was chosen for many solos including her highlighted performance at the Joseph Meyerhoff Symphony Hall.
To learn more about Tiffany Jeffers, visit: http://www.tiffanyjeffers.com.
For media inquires, or to review "Say Yes," contact Amy Malone, GICPR, 323-972-4081, or amy@gicpublicrelations.net.
###
GIC Public Relations is a full service firm specializing in media outreach, crisis management, and event coordination for all facets of the entertainment industry, political campaigns, sports figures, non-profit organizations, and corporate projects.  For additional information visit us atwww.gicpublicrelations.net