FOR IMMEDIATE RELEASE: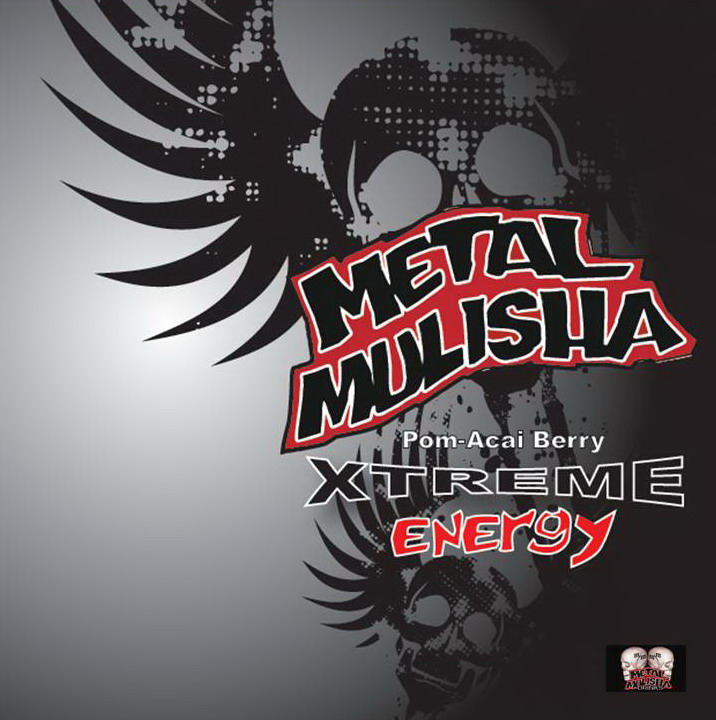 Media Contact: Amy Malone, GIC Public Relations
323-305-1100
METAL MULISHA DRINKS TARGETS THRILL SEEKERS FOR "XTREME ENERGY"
Los Angeles, CA – Innovative, unique, and distinct are some of the words used to describe Metal Mulisha Drinks. An edgy new beverage company targeting young thrill seeking consumers that like to step outside the box. Unlike anything on the market today, these drinks fuse traditional ideas, radical flavors, and extreme living. Metal Mulisha Drinks are now offered in stores throughout Southern California, and Manhattan, with distribution expanding at an accelerated pace.
The most important need of Metal Mulisha's target market is to be thrilled. They want to try new tastes and flavors that are exciting. Metal Mulisha Drinks offers the exhilaration they seek, whether it's the "Krimsun" Sparkling Wine red in color it's described as a mixture of fire & ice, "the distinct taste of cinnamon gives the illusion of heat, but the sparkling bubbles bring to mind a cold glass of champagne," "Xtreme" Energy Drink flavored with pom-aci berry and loaded with vitamins B6, B12, amino acids and ginseng extract, or their smooth Vodka, which continues to beat its competitors in nationwide taste test, and boast one of the sexiest bottles on the market. Each guaranteed to be top-of-the-line in nutritional value, quality, ingredients, and most importantly taste.
Through research, development teams, blind taste tests and independent market surveys Metal Mulisha Drinks has developed each beverage with a clear focus for how their primary target demographic wants to live. Metal Mulisha Drinks will break the mold, and deliver a thrill, attracting the younger market of drinkers in an exciting and enthusiastic new way. www.metalmulishadrinks.com
###
GIC Public Relations is a boutique agency that specializes in media outreach and publicity for all facets of the entertainment industry, political campaigns, and corporate projects targeting the urban market.