FOR IMMEDIATE RELEASE: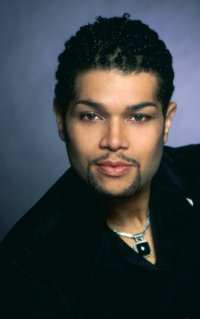 MAKE-UP ARTIST DERRICK RUTLEDGE JOINS THE CLIENT ROSTER OF GIC PUBLIC RELATIONS
September 1, 2009
Los Angeles, CA – GIC Public Relations, a full service entertainment firm based out of Los Angeles, has added star make-up artist Derrick Rutledge to its current client roster.
According to Amy Malone, President of GIC Public Relations, Derrick Rutledge is a welcome addition to their diverse client roster which includes award winning recording artists, actors, and sports figures.
"What's so extraordinary about Derrick Rutledge is that he not only is a visionary and master of his craft – he is also an astute student which keeps him current and relevant. Derrick takes a fresh and amazingly innovative approach to his artistry, looking through a prism that is uniquely his own. His ability to fuse together cutting edge approaches and techniques with his considerably skilled eye and gifted hands lends to the creation of a style that is reminiscent of a time when women wore make-up as an accessory to their beauty. Derrick is responsible for bringing back the glamour of Old Hollywood, and creating 'art' on the faces of some of today's biggest stars, and modern day icons," said Ms. Malone.
Derrick's signature eyes and defined lips have made him one of the most sought after make-up artists in the entertainment industry. His breathtaking artistry can be seen on the faces of prominent figures in the music industry, television, and political arenas. The high demand for Derrick's classic style and eye for beauty encouraged him to create Derrick Rutledge About Face (DRAF), a team of cosmetic superstars handpicked by Derrick and trained in the DRAF Technique. His team of imaging professionals is highly experienced artisans who are impressive individually, but as a team they are nothing short of spectacular. Some of Derricks high profile clients include Serena Williams, Yolanda Adams, Ce Ce Winans, Lil Kim, Destiny's Child, Chaka Khan, and Patti LaBelle, to name a few. He has also provided services to BET Network, Oxygen Channel, Harpo Productions, and The White House.
Derrick is currently preparing to launch the new DRAF product line "U", pronounced ooh, which will include skin, make-up, body, hair, and baby care. These products will be available in specialty stores, high –end salons, and will be distributed by DRAF approved aestheticians, cosmetologists, and make-up artists exclusively. GIC Public Relations will play a significant role in promoting Derricks new product line, and his upcoming projects.
To learn more about DRAF, or "U" visit, www.drafonline.com . If you are interested in receiving a press kit, scheduling an interview, or booking Derrick Rutledge for an appearance, please contact GIC Public Relations.
###
GIC Public Relations specializes in media outreach and publicity for all facets of the entertainment industry, political campaigns, sports figures, non-profit organizations, and corporate projects