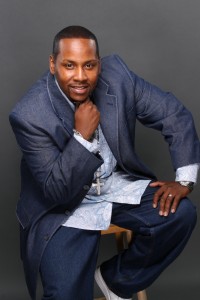 FOR IMMEDIATE RELEASE:
MEDIA CONTACT:
Amy Malone, GIC Public Relations
323-972-4081
amy@gicpublicrelations.net
July 20, 2011 – Program Directors and editors alike agree Eric Simmons debut CD, 'FREEDOM' is a hit. The lead single 'Lord I Thank You' is a combination of smooth R&B music, and heartfelt words of inspiration.
"I love the Energy of this record!" –Derek Harper, Program Director WPZE-FM Atlanta, GA
"Even though we are experiencing war, high gas prices, unemployment and so much more; we still have so much to be thankful for! Pastor Simmons is giving God the glory in the midst of it all in his new song "Lord, I Thank You," a song that has both inspirational and secular appeal. It's great reminder that if the only prayer we ever offer up to God is "Thank you," that will suffice! -CeCe McGhee "The Afternoon Angel" WPZZ-FM Philadelphia, PA
"Eric Simmons is the REAL deal. Lord I Thank You is one of the best songs of the year so far." –Ed Long, Program Director-WIMG-AM Trenton, NJ
"Eric Simmons' new single is a great cut. It makes you THINK and before you know it, you're screaming YES LORD I THANK YOU with both hands in the air." –Brodric Purvis, Music Director WLOU-AM Lousiville, KY
"Extremely proud of my brother.. Pastor Simmons has captured the perfect mix of a today's message inside a today sound. Home Run!!!" -Lonnie Hunter, Host "The Lonnie Hunter Show"
"It's a great song, the listeners love it!"- Jerry Smith Program Director WNNL-FM Raleigh, NC
Eric Simmons is rockin' from start to finish. Look for this album to shoot up the charts. It's hip, hype, and fresh. All tracks are good. The youth and young at heart will enjoy this – Gospelspotlight.com
If you are interested in scheduling an interview, or booking Eric Simmons for an upcoming event or church service, please contact GIC Public Relations, amy@gicpublicrelations.net.
###
GIC Public Relations is a full service firm specializing in media outreach, crisis management, and event coordination for all facets of the entertainment industry, political campaigns, sports figures, non-profit organizations, and corporate projects. For additional information visit us at www.gicpublicrelations.net
God's In Charge!