Jasmyne Cannick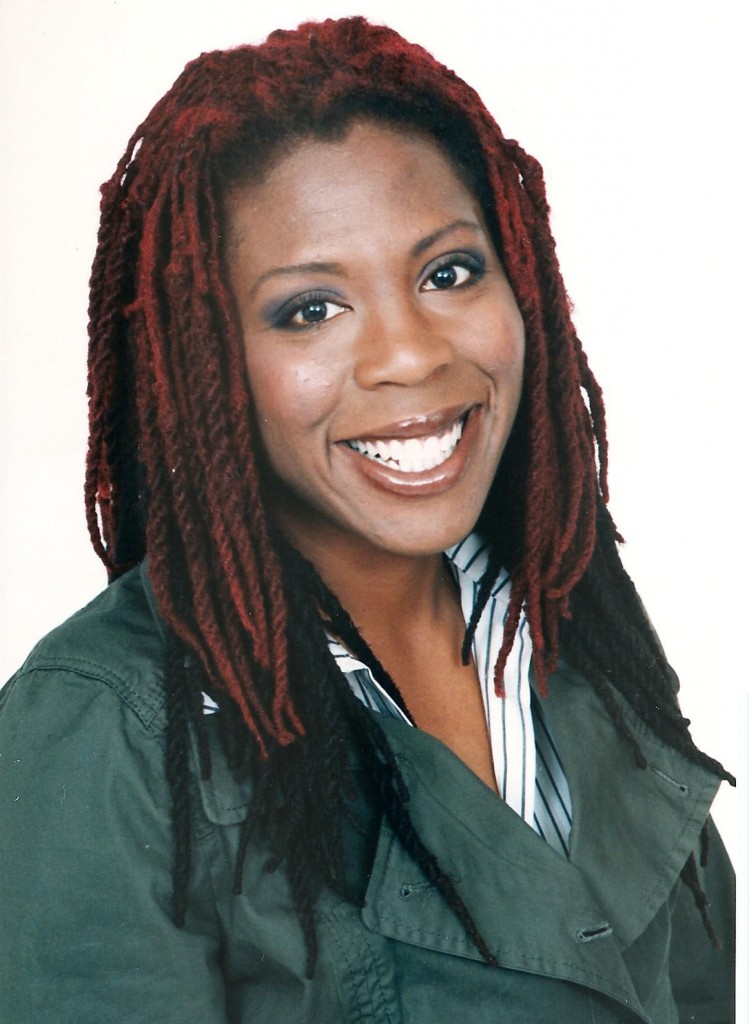 Political Commentator & Journalist
Unapologetically Black, Jasmyne Cannick is known for addressing the issues that others can't or simply won't. At 31, Jasmyne is a lot of things, but just a blogger she is not.
Jasmyne is a critic and commentator based in Los Angeles who writes about the intersection of pop culture, race, class, and politics as played out in the African-American community. An award-winning journalist who previously worked in U.S. House of Representative as a press secretary, Jasmyne was selected as one of ESSENCE Magazine's 25 Women Shaping the World and is a regular contributor to National Public Radio's "News and Notes." She currently works as a political consultant in California on local and state campaigns.
Politics
Jasmyne's political career is what pays her bills and includes working in Congress and California's Legislature as a press secretary and legislative consultant. She's managed legislation and written numerous position papers. In addition, Jasmyne served as a Deputy to the Mayor in the City of Lynwood. Jasmyne continues to work on numerous political campaigns both at the local and state level as a highly sought after political consultant.
Journalist
Jasmyne's thought provoking commentaries have been featured in the Chicago Sun-Times, San Francisco Chronicle, Los Angeles Times, and Los Angeles Daily News to name a few. Her cover story credits include Ebony Magazine's July 2008 edition featuring Serena Williams.
As a member of the National Association of Black Journalists, she's a strong advocate for the Black press. Her columns and articles have appeared in Black newspapers and magazines from coast to coast including Ebony, the Los Angeles Sentinel, Los Angeles Wave, L.A. Watts-Times, Our Weekly, the New York Amsterdam, Washington Afro, Chicago Defender , Sacramento Observer, Michigan Citizen, Oakland Post, and Atlanta Daily World.
Online, she's a regular contributor to the Electronic Urban Report, Blackcommentator.com, BlackAmericaWeb.com, The Daily Voice, and the BlackAgendaReport.com. Her writings have also been featured on AllHipHop.com, AOL's BlackVoices.com, and Blackplanet.com.
Radio
On air, you can usually hear her on the American Urban Radio Network's award-winning talk show "The Bev Smith Show," National Public Radio's "News & Notes," "Tell Me More," and "Talk of the Nation." Locally in L.A., you can catch her on KJLH 102.3 FM's "The Front Page," The Beat 93.5 FM, KPCC 89.3 FM, and KCRW 89.9 FM.
Commentator
As a trusted source by reporters, she's been quoted in the New York Post and Los Angeles Times and has appeared on CNN, Fox News' "O'Reilly Factor" and "Fox and Friends," BET, Access Hollywood, NBC's "Dateline," and more.
Community Activist
From fighting the execution of California death row inmate Stanley Tookie Williams to taking a stand against the naming of a square in South Los Angeles after a homophobic Black pastor using tax payer dollars to protesting the concert of alleged pedophile R&B recording artist R. Kelly, Jasmyne continues to be a community activist in every sense of the word.
She co-founded the National Black Justice Coalition, the nation's Black gay civil rights group and continues to work on behalf on Black lesbian, gay, bisexual, and transgender men and women in bringing awareness and insight into the racism and class issues that exists in gay America community and the homophobia in Black America.
Jasmyne also founded the "Kiss My Gas" national campaign against the high price of gas. She is also the founder of the voter registration and education initiative "My Hood Votes," a grassroots education and mobilization campaign designed to engage non-traditional voters in underserved Black neighborhoods commonly referred to as 'the hood.' With an emphasis on educating ex-felons on their right to vote if they have complete parole, My Hood Votes has partnered with various rappers and entertainers in an effort to connect with these non-traditional voters who aren't influenced by elected officials, who don't watch the news or political debates, who aren't online, and who are not currently engaged in the upcoming election, other than knowing that a Black man is running for President. These potential voters are often overlooked by voter education campaigns in an effort to reach more likely voters such as the Black middle class and seniors.
Jasmyne continues to be a popular speaker at colleges, universities, conferences, and events discussing culture, race, sexuality, and politics.
Film
Jasmyne has lent her talents to several film and television projects including the series "Noah's Arc," and "Don't Go," and documentary "Jumping the Broom."
In 2007, she wrote, directed, and produced her first documentary film "The Incredibly True Adventures of Sistas of the Canyon," a candid take on the ties that bind a group of African-American and Latina women in Los Angeles. Voices of mothers, sisters, daughters, girlfriends, and lesbian women spanning different generations, shapes, and sizes redefine unity and sisterhood by testing their physical and emotional boundaries that begin at the mountaintop.
The film was inspired after a long battle with depression where Jasmyne lost 85 pounds and gained a whole lease and outlook on life. She currently leads a weekly hike for women of color in the Hollywood Hills in the hopes of inspiring more women to take control of their health and lives.
Currently Jasmyne is the Associate Producer on a new documentary about the Southern California Black Panther Party "41st & Central." She's also directing 2 feature documentaries due out in 2009.
Personal Life
Jasmyne is the eldest of four children raised in Hermosa Beach, California before moving to Compton and eventually to Los Angeles. She is also a former foster child.
In 2008, thanks to her good friend actor Isaiah Washington whom she traveled to Sierra Leone, West Africa with in 2007, Jasmyne traced her African Ancestral roots through AfricanAncestry.com to Equatorial Guinea and Cameroon.
When she isn't working, writing, or on the tennis courts, she continues to run her popular website JasmyneCannick.com. And yes–she's single but she's not bitter about it…well not that bitter, lol.
Selected Publicity Videos