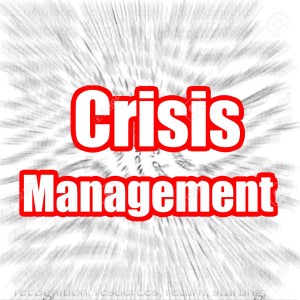 Girl in Charge Crisis Management
Girl in Charge serves clients that may suffer or are suffering threats to people or property, reputation damage, business interruption and/or damage to their bottom line.
Girl in Charge Public Relations works with clients that are  in  danger of  suffering  damage to their reputation image, business  interruption, or legal  issues.  We  know what to  do  for our clients based on our skills as public relation specialist.
Using common sense and the solid relationships we have established are a few ways   we   are   able   to   rectify   unfortunate situations, and protect clients from undesirable  publicity.
We  are  experts  in handling  everything  from  major  corporate crisis,  to  personal  indiscretions.  If  we  don't already  know  your  business  and  goals  we will  learn  quickly.
Our  ability  to  look  at situations from various angles and create a positive spin is what sets us apart.
Crisis Management Response
Using effective strategy and tactics to avoid, or at least minimize, the negative impact of pending or breaking crises.
Key message preparation.
Preparation of draft and/or final versions of internal and external communications with all of a client's important audiences, including media (usually "behind the scenes" but on rare occasion serving as spokesperson for a client).
On- or off-site oversight of client crisis response activities to the extent clients do not have specific capabilities in this area. In affect Girl in Charge is the client's "senior vice president of corporate communications" in the absence of such internal capability.
Situation-specific media and presentation training.
Close coordination with legal counsel when litigation or possible litigation is involved, to ensure all tactics and messages are compatible with legal strategy.
What We Do:
We deal in results, not empty promises.  Each client's situation is unique; therefore we examine individual circumstances and present decisive expectations.
We work to:
Get clients quoted in all levels of media
Keep clients out of the news when appropriate
Promote positive images
Help create a media-friendly image
Strategies and Tactics:
Work with all levels of local and national media to handle crisis situations
Hold press conferences when necessary
Manipulate public perception before, during and after trial
Prepare clients for Q&A's, press conferences, interviews, and court appearances
Place stories in the media to influence public perception
Turn around media and public perception
Create charity events and positive client stories