Nicki Micheaux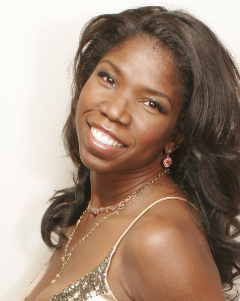 Film & Television Actress
When it's time to bring a character to life, actress Nicki Micheaux delivers. She has proved she's more than just a pretty smile by creating a successful acting career based upon her ability to transform her characters into real people. Known for her capacity to bring a character to life by displaying a wide range of emotions, she's had recurring roles on some of today's most popular dramatic series, delivering memorable performances each time
Currently Nicki stars as Jen Sutton, an independent and supportive wife and mother on the ABC Family series, "Lincoln Heights," of which she received two NAACP Image Award Nominations for Outstanding Actress in a Drama Series. Her resume reads like a guide to good television, taking on roles such as the tortured, drug-addicted sister of police officer Keith Charles on "Six Feet Under", the fearless undercover detective Trish George on "The Shield," and the sexy temptress on the acclaimed Showtime series, "Soul Food," just to name a few.
Included among her numerous television credits are stand-out appearances on "The West Wing," "NYPD Blue," "ER," "The Practice," "City of Angels," and "Desperate Housewives."
She was born in Detroit, MI and as the daughter of an Army colonel, has lived in several cities throughout the U.S., but considers Houston, TX her hometown. She currently lives in Los Angeles with her husband and young daughter.
Nicki guest starred with the comedy legend Lily Tomlin in the HBO pilot, "12 Miles of Bad Road," which was produced by Linda Bloodworth-Thomason. And she co-starred with Academy Award winner Halle Berry in the highly-rated telefilm, "Oprah Winfrey Presents: Their Eyes Were Watching God." Nicki recently made her move to the big screen in the award winning coming of age film "RAIN". Nicki showed Hollywood that she could stand and deliver next to the best, and she shows no signs of slowing down.
video gallery
photo gallery