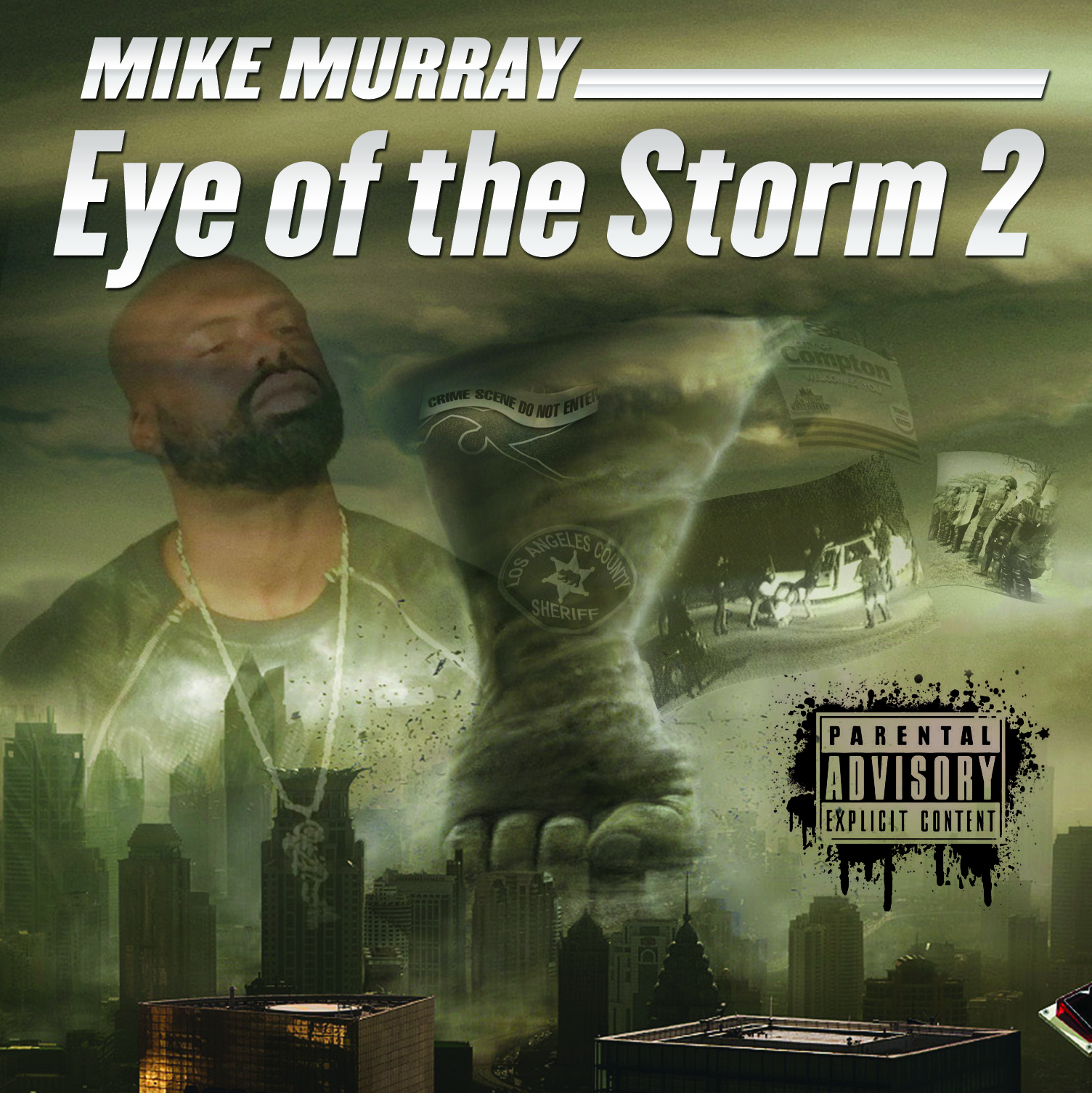 MEDIA ALERT:                                                      
June 10, 2015
Media Contact:   
Amy Malone, GICPR
323-972-4081
LOS ANGELES, CA – Rapper Mike Murray is preparing to release his first single "How We Play" with iconic producer and West Coast legend, Battlecat.  The single will be available on iTunes July 1, 2015, and will come with a free download of his new mixtape "Eye of The Storm 2."
Mike Murray delivers a mixtape and single that resurrects the hard hitting lyrical style of Compton MC's that preceded him.  His does it while dropping knowledge and addressing issues that face black men in the urban streets of America daily.  Not one for using a lot of explicit language and degrading females, Mike Murray gives you lyrics that are thought provoking all the while encompassing the production style that made West Coast rap dominant in the 90's, laid-back groves and rhythmic beats, with a strong baseline.
ABOUT MIKE MURRAY
Born Mike Donte Murray in Compton, California, Mike Murray is a hip-hop MC who at an early age recognized the energy and inspiration in the city that birthed hip hop legends such as Eazy E, King T and MC Eight.  Known for hard hitting beats and fierce lyrics, the music birthed out of Compton is one that changed the landscape of hip hop and Mike Murray is prepared to continue that tradition of music with a message that reflects life in the gritty streets of Compton.
Attached you will find the Mike Murray, Battlecat collaboration "How We Play."
If you are interested in receiving additional information about Mike Murray or scheduling an interview, please contact Amy Malone, GICPR, 323-972-4081 or amy@gicpublicrelations.net.
###
GIC Public Relations is a full service firm specializing in media outreach, crisis management, and event coordination for all facets of the entertainment industry, political campaigns, sports figures, non-profit organizations, and corporate projects.  For additional information visit us at www.gicpublicrelations.net